This time the 'substitutes' managed to do it. Thanks in part to a goal from Yaremchuk and an assist from Lang, Club Brugge eventually easily distanced themselves from STVV. Blue-black will go to Union with confidence.
To rotate or not to rotate: that was again the question for Carl Hoefkens. And with a move to the Duden Park in prospect, against a Union that is back on track, he opted for fresh blood in the front. Skov Olsen, Sowah and Jutgla stayed aside, it was up to Buchanan, Nusa and Yaremchuk to roll up STVV's five-man defence. Despite his race against the World Cup clock, Noa Lang still had to make peace with a place on the bench.
Club Brugge got off to a slow start. The opening quarter was a soft one and full of sloppiness. Mechele, Odoi, Meijer, Onyedika: almost everyone made mistakes during the build-up. As a result, blue-black didn't have any chances yet. Vanaken sometimes sent Nusa deep, but he missed his control. Little came of the Truienaars either and so we and the supporters gradually dozed off. Only 16,381 men showed up – remarkably few.
What the match needed was a flash. After twenty minutes it finally came, signed Antonio Nusa. The 17-year-old Norwegian, who had previously almost punished goalkeeper Coppens, started dribbling and was placed in an interesting place. He left the free kick to his captain. Hans Vanaken got behind the ball and it was bingo. With many thanks to Brüls, who simply changed the direction of the fairly harmless bang, but Vanaken didn't care. His 101st goal in the first division was a fact – on to the two hundred surely?
Boyata shows himself
In the home match against Westerlo, all opportunities were missed, after which Club was shut down. Now it took the lead, so it could play free. At least you would think so. But even after the 1-0 there was very little to note. Another blocked attempt from Nielsen, we had to make do with that. Then let's just mention Boyata's starting position and solid first half. He replaced Sylla, who had not yet been suspended for his red card and whose suspension is still being challenged by the club. So he could finally show himself to Roberto Martinez.
However, what Club fans were hoping for most of all were signs of class from Yaremchuk. The Ukrainian scored on his debut, but has been invisible in recent weeks – literally twice against Atlético. Even now he barely appeared in the piece before half-time. But shortly afterwards he made it easy after 2-0. On a pass from Meijer he headed hard on goal, but Coppens made a fine save. Not much later, Boyata also came close to scoring, but he nodded narrowly wide on Nusa's pass.
Could STVV still make a fist? Very briefly, around the hour. The two penalties that it asked for, after alleged mistakes by Odoi and Onyedika on Bocat and Hashioka, were still laughable. But Bocat then forced Mignolet to make a first (good) save. The Club goalkeeper now has seven hands, Hoefkens said on Sunday. This time, however, he prevented the equalizer with a sweep of the leg.
Schwung thanks to bills
And that was it, as far as the visitors were concerned. Because when Mory Konate entered the duel with Mechele and was allowed to take a shower, the Canaries were finished. A few minutes later, Coppens was also allowed to turn around a second time. Lang had just come in and put Yaremchuk alone in front of the keeper. This time he didn't fail and got rid of the drought.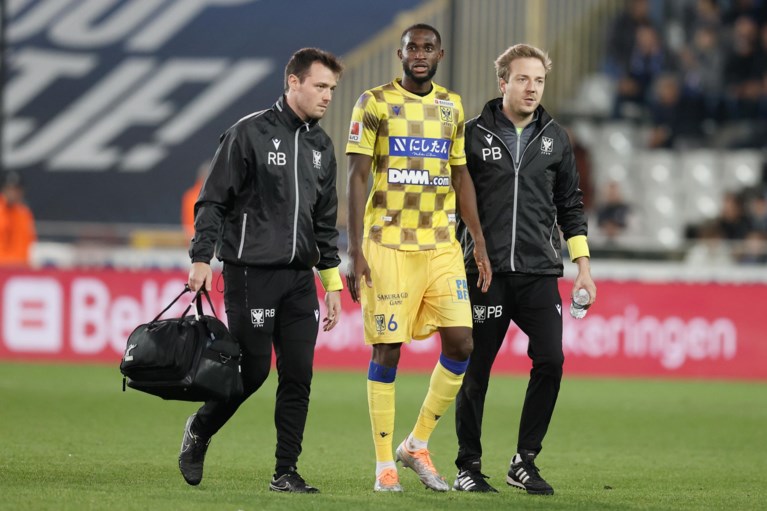 Lang was loudly sung by the home fans, both before and after his assist, who clearly wanted to give him a boost. But Skov Olsen had also come up with the Dutchman and he didn't want to be inferior. After Meijer's pass, the Dane put the 3-0 on the board with a crossed shot. It was a double bill to enjoy. Finally, there was some momentum in the game, which of course had been played.
Both Lang and Skov Olsen saw a bang in the final phase. So no fourth goal. A fourth clean sheet in a row for Mignolet and his defense. That will give confidence to Union – just like last season an unadulterated topper.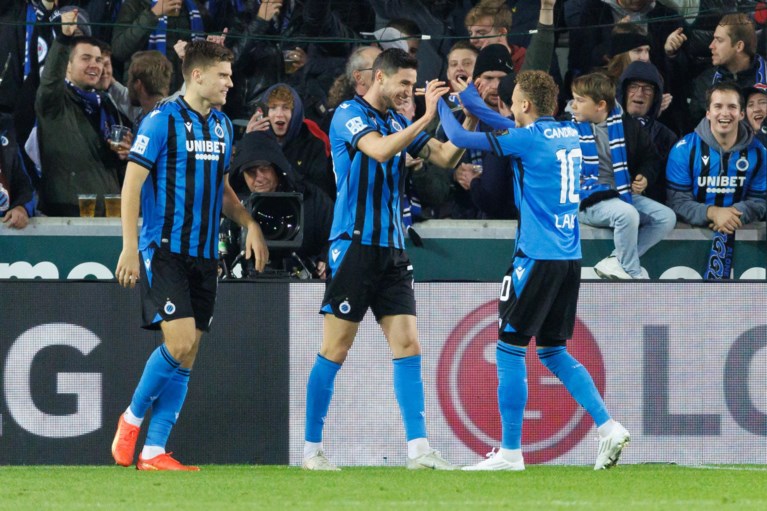 Club Brugge: Mignolet, Odoi, Mechele, Boyata, Meijer, Onyedika (74′ Balanta), Nielsen (74′ Sowah), Vanaken, Buchanan (64′ Skov Olsen), Nusa (64′ Lang), Yaremchuk (80′ Jutgla)
Sint Truiden: Coppens, Al Dakhil, Leistner, Janssens, Boya (78′ Teixeira), Hashioka, Konate, Bruls (72′ Smets), Bocat, Okazaki (74′ Van Dessel), Hayashi (58′ Koita)
Goals: 21′ Vanaken 1-0, 66′ Yaremchuk (Tall) 2-0, 71′ Skov Olsen (Meijer) 3-0
Yellow cards: 20′ Boya, 49′ Nielsen, 53′ Vanaken, 60′ Hashioka
Red cards: 63′ Known
Referee: Wesli De Cremer