Hugo Cuypers, again he, set AA Gent on the way to an over-deserved 2-0 win against a weak Zulte Waregem. The Buffalos advance to fifth place. To be fair, there was more time for a crossword in the first half…
Forty-one minutes and twenty seconds. That's how long it took before AA Gent got a ball between the posts, a harmless one from Cuypers on Bossut. The home team did monopolize the ball, but Bossut could actually calmly solve the Swedish puzzle in De Gentenaar. It must have been more difficult. A synonym of 'not quite', five letters, anyone?
'AA Gent', no, there are six. However, that was how it went in the first half. 'Not quite.' In the zone of truth, something always went wrong. Another active Hong whose ball turned out to be too soft, Odjidja who got stuck, Cuypers who returned blind in no man's land… Attempts by Castro-Montes and Kums too, who went over the back line. Still in the Prize Swede this weekend: 'lucky', four letters? It is what Cuypers was looking for. A bit of luck.
If anyone should have scored, it's him. Salah interfered well, snatched the ball from Lopez and put Cuypers alone in front of Bossut. His counterfoot shot went wide. Salah – first name Ibrahim, not Mohamed – was Vanhaezebrouck's surprise. The 21-year-old attacker has already scored three times for Jong Gent, so more than the four years younger Malick Fofana, that other talent. Salah left a good impression. Ball solid, technically fine, able to catch a ball on the chest with a defender in the neck. Fofana and Salah, that is the name of the reason why Ghent did not want to put money into Beerschot attacker Sebaoui.
Cuypers breaks the ban
He should have scored, Salah from Ghent, but he managed to knock over a cross from Cuypers from close by. Fortunately for him, the 'cover' – four letters – had already happened by then. Despite a turban after a collision in the first half, Cuypers headed the 1-0 neatly shortly after the break. The liberation for himself after two matches in which he was rooting and he seemed to have lost the 'pleasure' – five letters. Although, he is already well on five league goals.
He freed his team in any case. Bossut now had to put down his newspaper and make sure that he floated a wonderful volley from Odjidja out of his goal. AA Gent was supreme in the second half. At a new standard situation it was again price. The ball got stuck and Torunarigha headed the 2-0 against the nets. AA Gent comes 'close' again – three letters – to the top four.
And Essevee? That also gave Davy Roef – who replaced Paul Nardi – the chance to win 100 Win For Life tickets with the Swedish puzzle in our gazette. Another term for 'flat', five letters? Will maybe? Despite the space it sometimes got, it remained shockingly harmless. Only Braem in the lock came close. Furthermore, it was "sad" – six letters. With four more transfers added on deadline day to an already completely rebuilt core, things can only get better. And the program, with Antwerp, Club Brugge, Genk Union and now also AA Gent, is getting easier. Mbaye Leye and co. thus have more than one 'grass blade' – six letters – to cling to.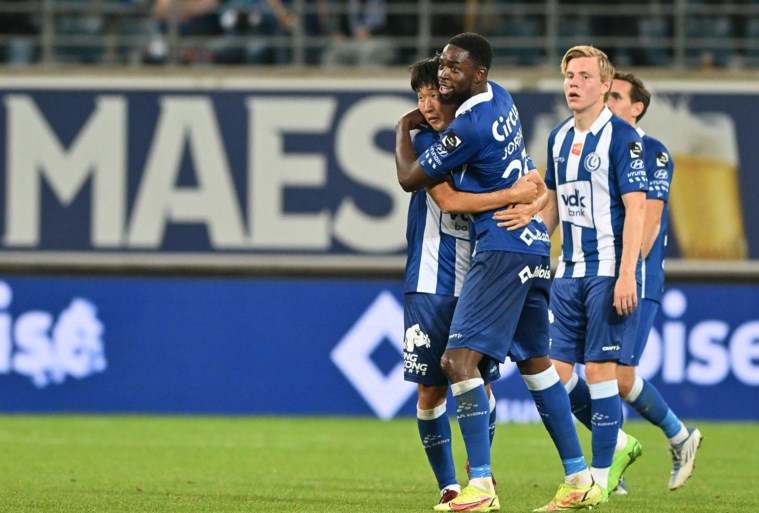 Line-up AA Ghent: Roef; Hanche-Olsen, Ngadeu, Torunarigha; Samoise (46′ Hauge), Kums (79′ Marreh), Odjidja, Hong (79′ Fofana), Castro-Montes (90′ De Ridder); Cuypers, Salah (63′ Depoitre)
Zulte Waregem line-up: Bossut; Ciranni (66′ Tsouka), Tambedou, Lopez, Drambaiev; Sissako (56′ Palmets), Rommens, Miroshi (79′ Braem), Sangare (56′ Ndour); Vossen (66′ Ramirez), Fadera
Goals: 49′ Cuypers 1-0, 72′ 2-0 Torunarigha 2-0
Yellow cards: Sissako, Tsouka
Red cards: no
Referee: Jan Boterberg