Definitively no Australian Open for tennis player Novak Djokovic. The number one in men's tennis lost his ultimate lawsuit before the Australian Federal Court on Sunday morning. His visa will be revoked and he will be deported. The three judges decided unanimously, it sounds. Arguments will not be made until Monday at the earliest. Djokovic can no longer appeal the decision.
ALSO READ. Timeline of the months-long soap opera around Novak Djokovic: how did it come to this?
After a week-long game of well-being, the decision has nevertheless been made in the Djokovic case that stirred Australia and the tennis world for a week. The Serbian tennis player tried to enforce his ticket to the first grand slam tournament of the year through an ultimate appeal to the Federal Court of Australia.
During the court hearing, the three judges of the court in Melbourne on Sunday heard several hours of pleas from the Australian government, which believes the 34-year-old Serb poses "a health risk". The tennis player's lawyers called the expulsion "irrational" and "unreasonable".
The defense also argued that the decision to cancel Djokovic's visa is unreasonable, according to 7 News Australia, as the government has not considered the impact an expulsion of the tennis player would have on anti-vax sentiment. They are thus responding to Immigration Minister Alex Hawke, who cited as an argument for the visa cancellation that the presence of Djovic, who clearly speaks out against the corona vaccination, would give the anti-vax movement a boost.
Several supporters of Djokovic gathered in court on Sunday, with Serbian flags at the ready. The decision of the three federal judges is almost impossible to challenge, both by the government and by Djokovic himself.
Djokovic would play his first game in the Australian Open tomorrow/Monday. The number one in the world hoped to win his 21st Grand Slam title.
ALSO READ. What you didn't know about Novak Djokovic, tennis player and antivaxer in the eye of the storm: record fighter and so much more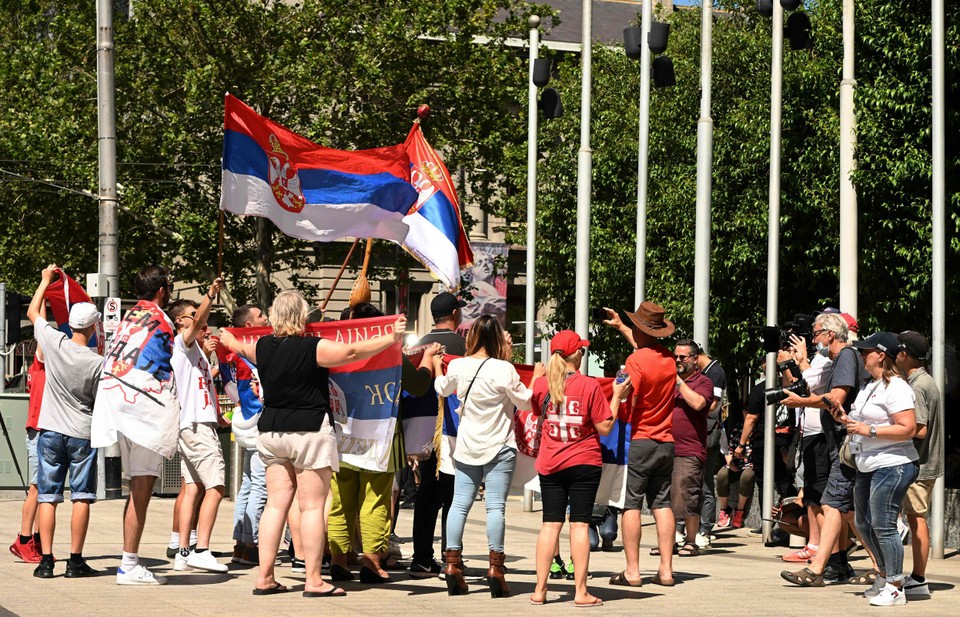 .