After a night's sleep, Julie Allemand at the hotel in Sarajevo reacted serenely to the loss of the Belgian Cats in Bosnia. "We have to react positively against Germany in Kortrijk and for our fans on Sunday," said the Cats guard.
"The fact that we had to open the European Championship qualifying round in Bosnia was indeed not a gift. We had only worked with our new coach Valéry Demory for a few days. After three training sessions you really cannot speak of automatisms. But it will come, I am absolutely convinced of that," says Julie Allemand. "Where was the key against Bosnia? Jonquel Jones? She played a world class match, but you calculate that. We suffered 16 losses in the first half and that hurt. That also gave Bosnia oxygen to score through other players. We were perhaps also a bit impressed by the infernal atmosphere. Was there smoking in the room? Yes, and I've never experienced that either. Punishment actually. However, we should not look for excuses and analyze our mistakes. We have talent and must respond now. With aggressive play and fast basketball. So we have to keep the win in Kortrijk against Germany on Sunday. We should not underestimate this young team. I don't really know them, but on the video session we will dissect them on Saturday. We will be ready and want to be "back on track" in this qualifying round on Sunday," said Julie Allemand. The match on Sunday starts at 4 pm and takes place at Sportcampus de Lange Munte in Kortrijk.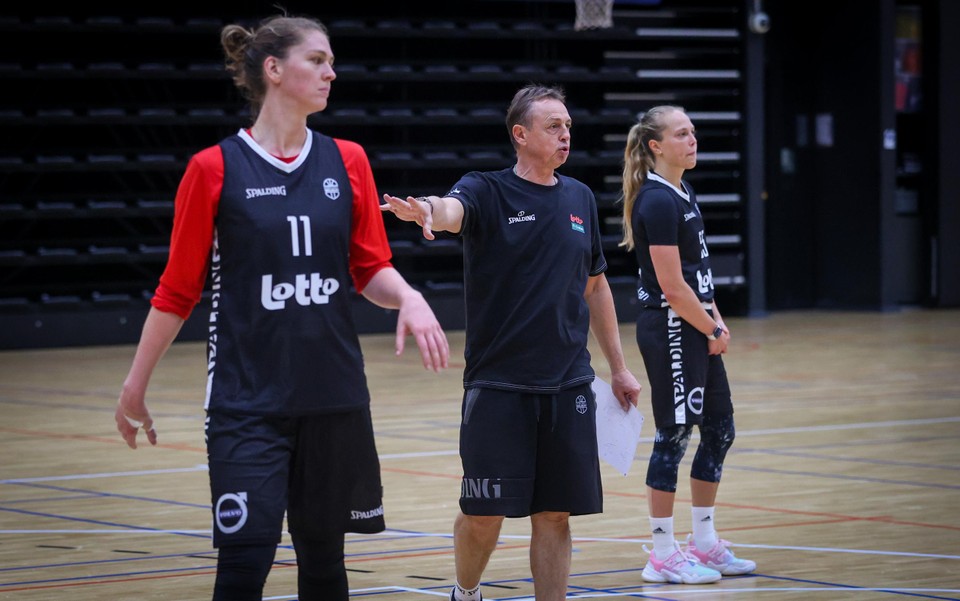 National coach Valéry Demory: "Maybe too nervous"Debuting national team coach Valéry Demory also looked back with mixed feelings on the lost match of the Belgian Cats. "Maybe we were too nervous. That slowed down our game after a good start. Too bad, but that's sport. We also need to be more vicious at this level. Look at the young and debuting Maxuella Lisowa. She didn't think twice and just flew in. That's how it should be with everyone. It is very important that we lose by only 6 points. We have been behind it no fewer than 24. That remonte in the final quarter therefore offers perspective and ensures that group profit remains the order of the day. Still, I have a bit of a wry feeling. Because, if we had played harder, we could have won here," said national coach Valéry Demory.
Convincing victory Germany
Germany convincingly won the second match in group A against North Macedonia 73-41. The Belgian Cats were immediately warned. Of the ten groups, the group winners and only the four best runners-up qualified. The European Championship will be hosted in Slovenia and Israel in 2023. The second host countries have been placed directly.
.