National coach Fernando Muñoz saw his Dragons go down 3-0.
Photo: EPA-EFE
At the European Volleyball Championship, the Red Dragons (FIVB-22) were unable to stunt against the Poland (FIVB-2) coach Vital Heynen in Krakow on Monday. The world champion won 3-0. Only the second set was exciting: 25-18, 26-24, 25-16.
In the other match in group A, defending champions Serbia (FIVB-8) took the measure of Portugal (FIVB-34) with 3-1 (25-15, 25-21, 22-25, 25-17). After one win and three defeats, the Belgians are fourth in their group. It is the top four who qualify for the eighth finals. To qualify, the Dragons will have to beat Ukraine (FIVB-24) 3-0 or 3-1 on Tuesday.
"That game against Ukraine is vital," said national coach Fernando Muñoz. "We have to be honest and admit that Poland is better than us, they are definitely a candidate for overall victory. With their heavy serves it was difficult to position our offensive line optimally. We have to win against Ukraine. Today we had a lot of storage pressure in the first and second set and we will definitely take that into tomorrow."
Also read. Red Dragons can't stunt against world champion and host country Poland at European Championship volleyball
"There was certainly a set win today", Hendrik Tuerlinckx realizes. "We led the entire second set and had chances. Of course they have just that quality and experience to make just that one ace or that killblock. The intention was to rotate a bit, with tomorrow's game in mind, but after the second set we went all out to still have a chance."
"Perhaps there was something more in it", Mathijs Desmet agreed. "We can be absolutely satisfied with set two. It is a pity that we make too many mistakes in sets one and three. Poland only has top players, so it's just really hard to beat this team."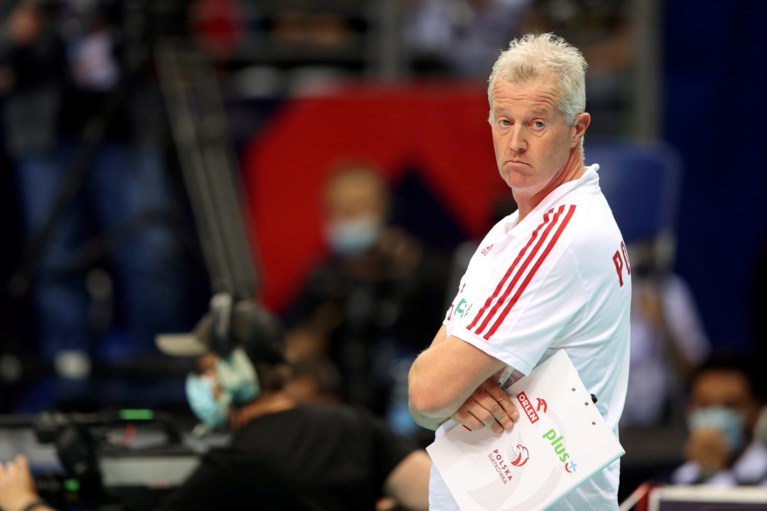 Vital Heynen thought the Red Dragons played a good game. "Some players have surprised me positively. In the second set we crawled through the eye of the needle. If they play against Ukraine like they did against us, they have a very good chance of winning."