Brugge –
Patience is rewarded: Club Brugge are about to complete two incoming transfers. Both Stanley Nsoki (22) and Tibo Persyn (19) took medical tests yesterday. Especially the imminent loan of the young Belgian Persyn, still under contract with Inter until 2024, is striking.
The door of the Belfius Basecamp was slammed down yesterday. It was a coming and going of brokers and their new players, as both Nsoki and Persyn were expected in the Club Brugge practice complex to take medical tests. Meanwhile, the final details of their contract negotiations were settled.
Nsoki is a left-footed full-back, who has mainly played centrally in recent years. Two years ago, the Frenchman moved from PSG to Nice for 12.5 million euros. Now Club would pay about half for him, according to his market value. After a mediocre second half of the season, Nsoki is ready for a new challenge.
Breathing space on the flanks
But the most striking newcomer that Clement can probably expect in training is Tibo Persyn (19). Three years ago, the winger left Club Brugge's youth academy for an adventure in Italy at Inter. There he played 41 times in the Primavera, the Italian U23 competition. Twice he claimed minutes with the A-team. Last summer a minor strain kept him away from a practice internship in China with the main force, last season he was locked in a room for weeks after a corona infection. Now Persyn himself was asking to return to Belgium. For example, Club is bringing back a youth player who will have to give Clement some more breathing room on the flanks. "I don't know him especially from the youth here, but because we follow all young Belgians abroad," said the Club coach yesterday. Persyn is likely to be leased with a purchase option.
Krmencik on loan
And so there is finally some activity in Bruges, because the loan of Michael Krmencik to Slavia Prague was also officialized yesterday. Last week Kossounou was sold to Leverkusen for 30 million euros and Clement had a nice anecdote in store about it. According to the Bruges coach, the Ivorian was laughed at by another coach from 1A a year ago in preparation. Clement also addressed his colleague about his behavior. "And this is the best answer Odilon could give," he concluded dryly.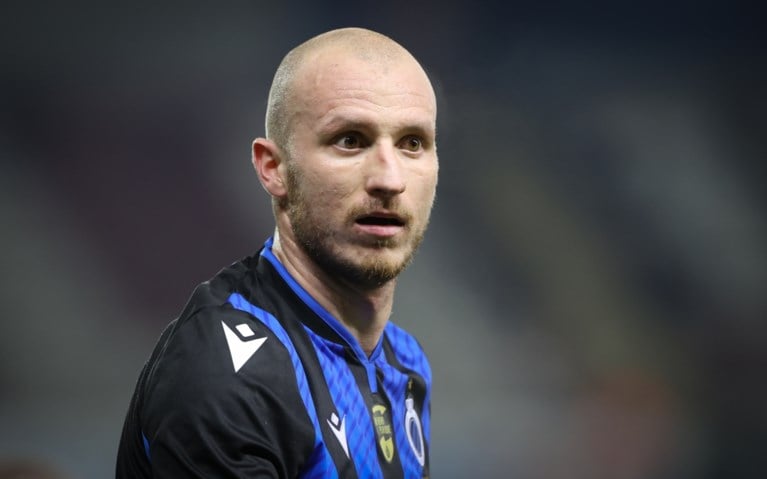 .