No third title in a row for Greenyard Maaseik. The Maaslanders fought for what they were worth in final match number four, but fell short against a solid and experienced Roeselare (0-3). The West-Flemish deservedly took their third victory in this final, good for their twelfth national title.
A good start turned out to be oh so important in this final series. A serving fine Maaseik, with McCluskey on the stride, started like a whirlwind: 9-4. But after two reception mistakes by Libero Dronkers, the gap was closed not much later: 12-12. Mathijs Desmet then pushed the accelerator and was supported by another rock-solid Verhanneman. Maaseik, where Verhees finished at 100 percent in set one, had a few serious discussions with the ref. This resulted in a yellow cardboard for captain Jelte Maan. Ultimately, the Maaslanders had to release the roll with the lock in sight. It would get to one point via an ace from an invisible Cox, but again Desmet and Verhanneman finished it for Knack: 0-1.
Strong Moon
So not a hoped-for dream start for Greenyard, which did not let the cups hang afterwards. Cox may not have had the necessary top day, but Maaseik could count on a good Maan. In the meantime, the turbo of Hendrik Tuerlinckx had also started at the Knackies. One of the strengths of the West-Flemish: a lot of scoring ability, from different players from all angles. Stahl brought Maaseik to 23-23 in moneytime. The time for an experienced Roeselare to show their killer instinct once again. With an excellent D'Hulst as declarant, of course. Verhanneman shot Knack to a set ball. With the first it was also immediately bingo via Coolman: 0-2.
Double for Roeselare
Maaseik also eventually went down fighting in set three. With the trophy in sight, Roeselare could not be stopped at all: 0-3. It thus became a true top season for Roeselare, which took the double with both the title and the cup win. A strong Hendrik Tuerlinckx said goodbye with a seventh title in beauty. Maaseik is left empty-handed. Despite a great European campaign, the season was not successful.
Sets: 23-25, 23-25, 19-25.
Maaseik: Cox, Maan, McCluskey, Stahl, Martinez, libero: Dronkers, Verhees. Fell into: Esfandiar, Espeland, Javad, Kindt.
Roeselare: Tuerlinckx, Desmet, D'Hulst, Coolman, Verhanneman, libero: Deroey, Fasteland. Dropped in: Van Schie, Depovere.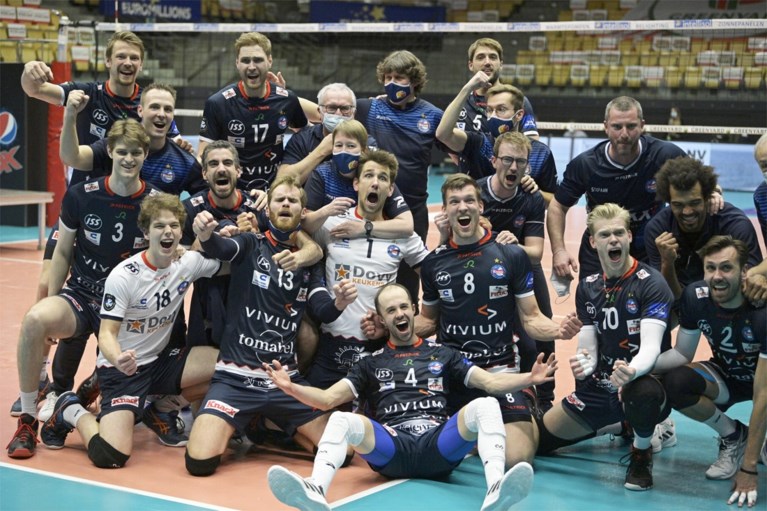 .